Workshops
Our workshops are open to anyone wishing to learn new skills, who are interested in something a little different & for those who need some 'me' time.
Treat yourself or a loved one to a special day.
Hawaiian Huna Healing One Day Workshop
Saturday 22nd September 2018 9am to 4pm – £55
This workshop focusses on the magical and healing power of Hawaiian Huna. Huna is the name given to the ancient Hawaiian teachings for healing, knowledge and spiritual shamanism.
In the morning you will learn the Ancient Hawaiian Principles and how and how they can be used to benefit your life in the 21st Century.
During the afternoon you will have the opportunity to learn and experience the Hawaiian forgiveness and healing process called Ho'oponpono which allows us to clear un-useful connections, to create new connections, make changes and rejuvenate relationships.
The Hawaiian word ho'oponopono translates as ho'o = to make and ponopono = double right
Are you curious about expanding your awareness and your spiritual growth? Continue your journey to personal empowerment? Understand more about your connection to universal spirit? Do you feel you need to let go of what is holding you back?
This workshop assists in raising your awareness and assisting in your letting go and healing.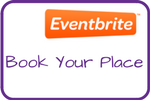 Chakra Power
Saturday 3rd November 2018 9am to 4pm – £55
This is a one-day introductory workshop where you will learn about the energy centres of your body and the power of Chakras.
Come along and learn about the energy centres of your body for balance, healing and your overall wellbeing. In the morning of this workshop, you will learn the functions of each chakra within your body and how to become aware of any blockages or negative emotions.
In the afternoon of this workshop, you will get to experience a very special healing session. We are teaming up with Ali Avery of Avery's Angels – Reiki Treatments where we are combining Reiki Drumming & Hawaiian Huna Energy Healing for a truly unique experience.